The richness of photography is in fact all that, what it not contains, it is rather what we are connecting with it or project into it.
News and Press Publications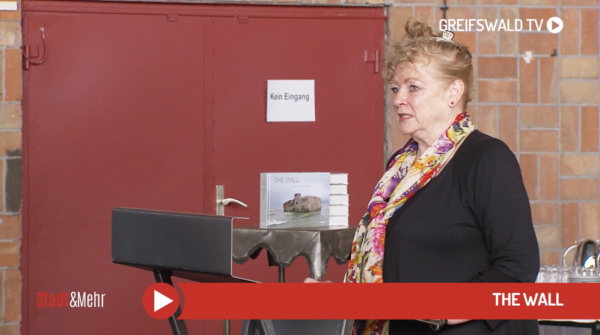 News
Documentation about "The Wall"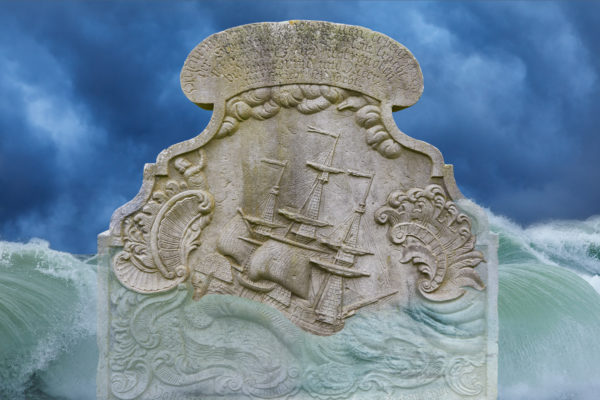 News
Artist in Residence
After three stays on invitation of the Museum Kunst der Westküste as "artist in residence" on the island of Föhr, Annet van der Voort was able to successfully complete her "Ship in Sight" project. It addresses the sepulchral culture of the Frisian captains' graves along the Danish, German and Dutch North Sea coast. A catalogue-accompanying exhibition that combines photographic composings with written texts is planned.
www.mkdw.de/de/museum/artist-in-residence/annet-van-der-voort
News
Fauna – Wild Beasts, Sheep & Crocodiles #2
Oktober 31 — November 28, 2021
The incredible kingdom of animals – from historic to futuristic interpretations of 'Fauna' curated be Tina Schelhorn
Annet van der Voort, Germany – Noah's Ark
Carol Erb, Pacific Palisades, CA, USA – Dominion
Dan Nelken, NYC, USA – Till the cows come home
Dianne Yudelson, San Francisco, USA – Antique Aviary
Elaine Ling, Toronto, Canada – Florida
Eran Gilat, Tel Aviv, Israel – Life Science
Frank Robert, Vienna, Austria – Endstation Sehnsucht
Henry Horenstein, Boston, USA – Animalia
Ian van Coller, Bozeman, MO, USA – Rwenzori
Jessica Hines
, Statesboro, GE, USA –
A Private Map of the Animate
Joyce P. Lopez, Venice, FL, USA – The Trouble with Birds
Karen Glaser, Florida, USA – Springs and Swamps
Kevin Horan, Langley, WA, USA – Chattel – A Portrait Study
Kurt Tong, Hongkong, China – People's Park
Paul Berger, Seattle, USA – Moonram/ Cards 1989
RJ Kern, Minneapolis, USA – Divine Animals
Stephen Althouse, PA, USA – Knot III (horse armor)
Tomofumi Nakano, Tokyo, Japan – Gibier
The whole exhibition 'Fauna – Wild Beasts, Sheep & Crocodiles' with 32 international photographers
was shown first time in MOMA Tbilisi for Kolga Tbilisi Photo 2017 in Georgia
Galerie Lichtblick • Steinbergerstr. 21 • 50733 Cologne
Opening times: Fri 7-9 pm, Sat+Sun, 2-6 pm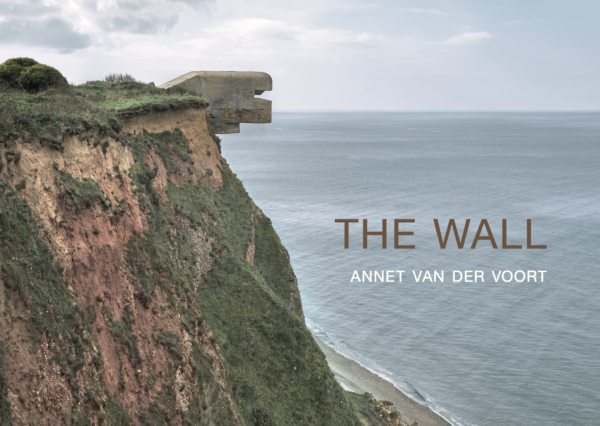 News
Exhibition THE WALL at the Museum Wewelsburg
28.10.2021—09.01.2022
Kreismuseum Wewelsburg
Burgwall 19
33142 Büren-Wewelsburg
Germany
Opening Hours
tuesday till friday 10 am—5 pm
saturday, sunday and holidays 10 am—6 pm
free admission
Finissage
09.01.2022 Sun | 11 am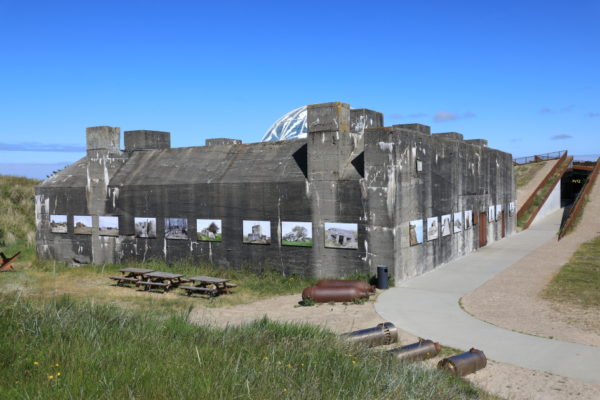 Vernissage
Exhibition THE WALL in Blåvand, Denmark
Exhibition THE WALL in Blåvand, Denmark
June 24th till September 1st 2021
Tirpitz Museum
Tirpitzvej 1
DK-6857 Blåvand
The exhibition is shown outside the museum and also around the lighthouse in Blåvand.
Free entry
Opening hours: 24 hours a day!
Vernissage
THE WALL – Exhibition at Iserlohn Städtische Galerie
Exhibition
March 1st, 2021 – Parts of the exhibition and an interview can be visited online, during the lockdown.
Finissage
April 9th, 2021
19.30 (Annet van der Voort will be present).
This event will only take place when the lockdown for museums will be over by that time.
www.galerie-iserlohn.de
Städtische Galerie Iserlohn
Theodor-Heuss-Ring 24
58636 Iserlohn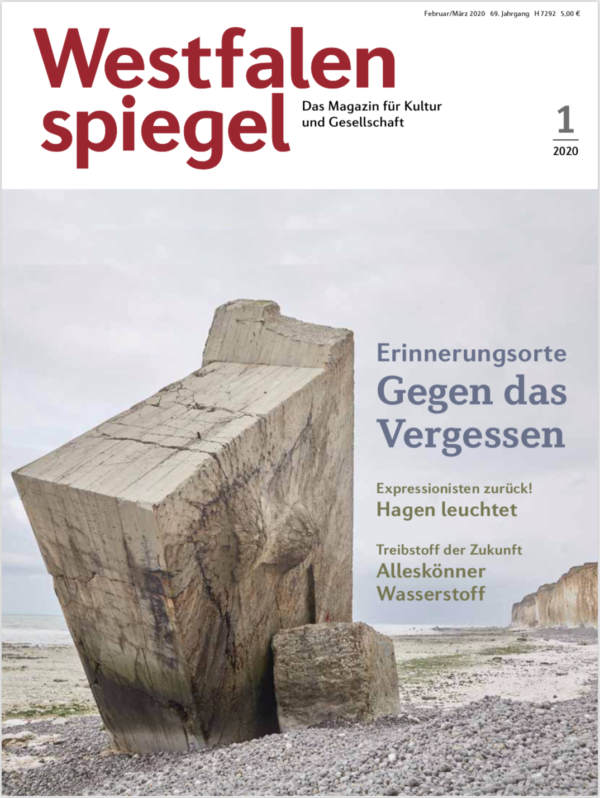 News
Article in the German Newspaper "Westfalen Spiegel"
06.02.2020, by Klaudia Sluka
Gigantismus and Megalomania. Over 6000 km and 15 Mio. tons of concrete were built along side the European Westcoast between 1942 und 1944  …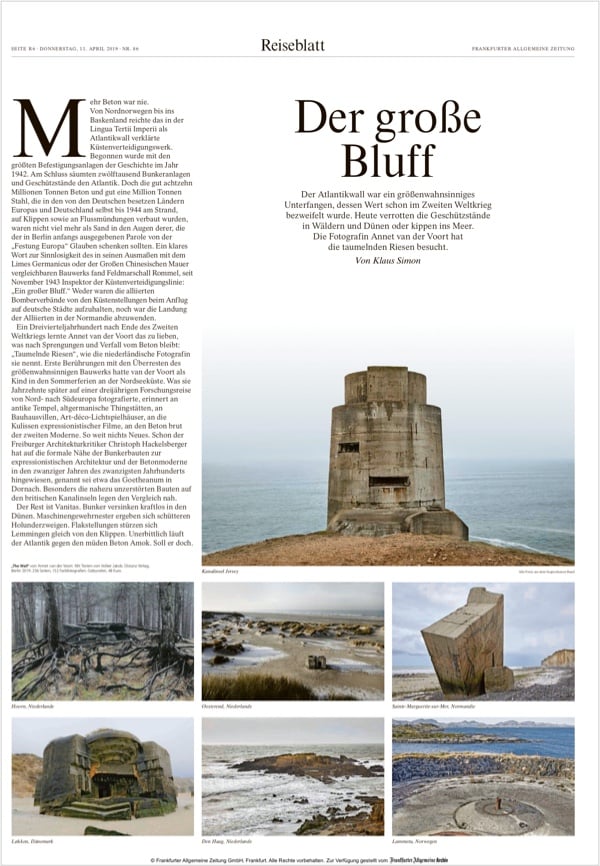 News
Article in the German Newspaper "Frankfurter Allgemeine" | April 11th, 2019 by Klaus Simon
Portrait of Annet van der Voort's photo documentary about the "concrete giants".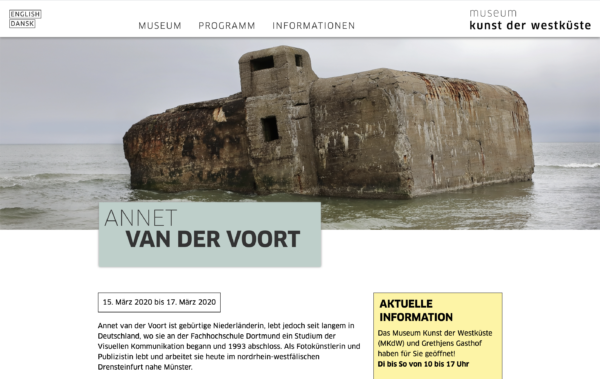 News
Artist in Residence at the MKdW Föhr
The Museum Kunst der Westküste invited Annet van der Voort to be artist in residence on the island for several weeks to produce a new photo-series. She decided to work on the famous centuries-old gravestones with their symbolic carvings and long inscriptions of the lives of long deceased captains.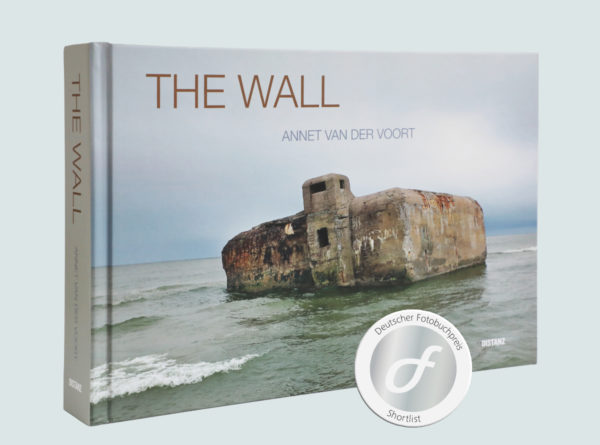 News
THE WALL has won a Silver Award by the German Photo Book Award
The book "THE WALL" by Annet van der Voort has won a silver award in Stuttgart in November 2019. Since 1975 each year the most beautiful photo books are chosen by the German Photo Book Award by a selected jury, with the purpose of celebrating and honoring exemplary projects in the field of visual-led book publishing in the German-speaking countries, i.e. Switzerland, Austria and Germany. The winning, short- and longlisted titles of 2019/2020 were presented at the award ceremony at the Stuttgart Book Weeks. The awarded books will go on tour and will be shown in various places in Germany as well as other countries in 2020.